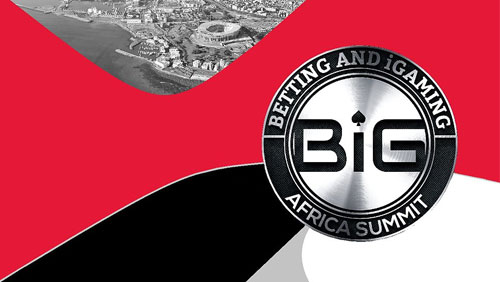 Africa Summit Johannesburg 2014
Developments in UK betting with particular reference to in-play; The benefits of knowing your customer and their behavioural patterns; The importance of providing content that stimulates betting; Future of online and mobile betting.
Good afternoon, I'm Andrew Dagnall CEO of Bettorlogic and Football Form Labs. I'm a bettor. Traditionally horse racing but more of a sports bettor since the markets really opened up some 15 years ago. And that's why I set up the company over 10 years ago because I was interested in finding out what are the key considerations if you want to bet on a football match, golf tournament, Grand Prix. We built databases as we searched for answers to questions such as how important is recent form over course form when looking at a golf tournament, or how do certain teams react when going a goal down.
Initially we were a B2C subscription service but we learnt quite quickly that whilst our customers liked the idea of a 20 page report on a Grand Prix or in depth analysis of a golf tournament, essentially they would immediately go to the concluding paragraph for the recommendations, even though the majority of our subscribers had time to study what they might bet on.
That behavioural insight was important because it led us to develop software that essentially used the database to create those final considerations. Our company now straddles both sides of the fence, we licence software to sportsbooks that creates reasons for their customers to have a bet on their site or in their mobile application, on the other side we run our own trading fund specialising in the Asian handicap markets on behalf of a group of investors which is all based on our algorithms and information sources and shortly we will be launching our tennis fund.
I'm going to talk today about how the European market has developed with specific reference to In-Play betting, how operators are now beginning to maximise their in-play offering, how important it is to know your customer and what all this might mean for the future.
In many respects the United Kingdom can be considered to be the forefather of betting. After all people were betting on horse racing in Britain over 400 hundred years ago and betting shops existed some 200 years ago until they were banned and then legalised in the 1960's. No other country has the variety or tradition of horse racing such as exists in the UK. By comparison sports betting is a relative newcomer and I can remember a time not all that long ago when it was impossible to bet on the single outcome of a match and you had bet on a minimum of three matches. Betting in-play would have been inconceivable and doing so on a Scottish U20 match with a variety of markets to choose from unthinkable.
The internet changed the landscape for betting in the UK as it drove bettors from the shops onto the net and made betting on sports other than horse racing that much more accessible. It also made betting attractive to those who never felt comfortable in betting shops such as women who traditionally played bingo but could now bet on horse racing and other sports in the comfort of their home.
With the Gambling Act of 2005, sportsbooks were allowed to promote their product to the masses and this led to a dramatic increase in customer acquisition with most of those attracted by free bets. 20% of bookie advertising was based on free bet offers. Over a period of five years adverts on British TV rose by 600% and by 2012 accounted for 4.1% of the total advertising spots.
Sports betting in the UK now accounts for 45% of all online revenue with football growing by 35% since 2010.
Much of the advertising on TV now centres on in-play as before the watershed of 9.00pm, bookmakers are only allowed to advertise during live sports events. One of the effects of this legislation was that sportsbooks in the UK became consumed by offering as many in-play markets as they could. A typical Champions League game will have nearly 80 markets on offer when games go in play.
But UK and European sportsbooks recognise that to maintain and grow their business there are challenges to overcome, especially when it comes to in-play betting and these challenges are ones that sportsbooks in Africa are likely to face as the market becomes more mature and regulation takes effect.
In the UK, bookmaker advertising on TV, particularly for in-play has now reached a level where many see it as intrusive and with concerns growing about responsible gambling; bookmakers are now taking steps to self-regulate with the formation of the Senet Group. This group of leading bookmakers will launch a major advertising campaign to educate people on responsible gambling and will restrict the promotion of Fixed Odds Betting Terminals in betting shops which many have labelled as the crack cocaine of betting. FOBTs as they are known likewise have a higher turnover in betting shops than any other activity.
Another challenge that sportsbooks face is how to differentiate the brand? Particularly when it comes to in-play betting. After all there is very little difference in the product offered by one bookmaker compared to another. The events offered are pretty much the same, the markets
Streaming did provide a point of differentiation for sportsbooks because packages were sold on a restricted basis. Streaming in the UK is particularly effective when used for horse racing.
Horse racing is the only sport designed for betting, without it, the sport simply wouldn't exist. As a betting designed sport, it delivers constant opportunities throughout the day and betting is largely about opportunity, you want an event that takes place every 15 minutes and which is settled within a couple of minutes, doesn't have a vast array of markets to confuse punters with coverage and information designed to stimulate betting.
I'm not convinced that streaming for other sports is as effective as it once was.
Football streaming was popular in the UK at a time when live terrestrial or satellite coverage was still relatively scarce, but now with more channels dedicated to football coverage following a match with viewing constraints on a sportsbook webpage becomes less appealing. I can follow up to as many as four matches simultaneously, hard to follow sometimes I'll admit but at least it gives me an idea which are the better games to watch and bet on. Pictures do undoubtedly add to turnover, Betfair will trade @£1m on Bundesliga Friday night televised match as opposed to a third of that on a Saturday untelevised Premier League match. But acquiring streaming rights is becoming increasingly difficult and that's in part due to the expectations of rights holders. Historically, rights holders have placed a relatively low value on streaming rights but increasingly sports associations see the betting industry as a valuable source of income.
A cheaper alternative for sportsbook is a graphic display but it's debatable how engaging it is tennis is nothing much more than a scoreboard and whilst accompanying stats add value they don't highlight significance. Football graphics offer a more compelling visual but do bettors sit and watch a display that simply indicates in which third of the pitch the ball is and who is in possession.
As governing bodies increase the value of live pictures so they seek to increase the value of data feeds.
The ATP are just one organisation who have total control of data distribution from the umpires chair partly to maximise what they can earn from the betting industry and to try and provide a level playing field for bettors. One of the issues facing bettors is the quality of data feeds; court siding in tennis where a syndicate will have spotters by the court recording every point to get ahead of the market by fractions of a second, has largely been eradicated. In horse racing it's still fairly prevalent as on track observers can often be up to 20 seconds ahead of the TV pictures.
Governing bodies could make more of their data. Golf would be a far more popular in play if there was on course data available to sportsbooks to frame markets that provide quick settlement, will a particularly putt be made? Will Rory McIlroy drop a shot on the 11th? The fear for many federations is that increase the betting on the sport and corruption soon follows. Many sports federations also resent that betting makes money out of their sport for which they receive no return. Don't be surprised if some try to charge for event creation. Personally, I think that's short sighted because firstly the bookmaking industry is often the best regulator when it comes to corruption. It's in their interests because if you don't believe what you're seeing, you won't bet on it and whenever horseracing suffers from corruption, it undermines confidence in the product. Secondly when a sport embraces betting, it leads to sponsorship and for many sports lack of sponsorship is an issue.
The Football League sold title sponsorship to Sky Bet for a price of between £5-6m a year for a five year period. No one else will pay that. And Asian sportsbooks aren't using Premier League shirt sponsorship to attract UK customers; they want TV coverage for the credibility it gives them back in the Far East.
Mobile will become a pint of differentiation for sportsbooks in the UK, especially as for an increasing number of young bettors it is the only device they use for betting.
The UK betting market continues to grow and is expected to exceed £4.4billion by 2018 with the bulk of that growth expected to come from mobile. Smartphone penetration in the UK is now over 60% and these devices are often used as second screens when it come to in-play betting. Mobile revenue has increased by 100% year on year and some operators believe desktop will be dead in five years and one of our clients and a well established retail and online operation are investing solely in mobile.
Currently mobile accounts for over 60% of betting in the UK, but it's also a challenge because of the technical constraints of a device when compared to desktop or laptop computers. Mobile customers become frustrated if they have to make much more than a few clicks on a device to access what they want and on most apps
And yet what most operators have done with their mobile apps is simply replicate what they have online. This is a fairly typical user journey after log in click to choose my sport, then to choose a league, if I'm betting on football, then a match if the market is anything other than 1—2, then my selection and then execution. Mobile isn't suited for making so many executions in order to place a bet. Customer loyalty is low and if an app doesn't have the quality or features they want, then they'll go elsewhere.
And in order to maximise the in-play offering, I think it's important to understand the mentality of most in-play bettors.
As with most betting activity, the bulk of in-play bettors are recreational and what they like about in-play betting, particularly in the Far East where more than 500 million will be traded in play on a Premier League match, is the likelihood of a quick settlement. That's why in football matches increasingly popular bets are those resolved in a certain time frame or likely to be. Tennis is also becoming increasingly popular with point by point, game by game betting.
Getting a quick result in an In Play market is attractive for what is predominantly a leisure activity. Many bettors allocate time for their betting and in-play suits that. They want to get involved in an event especially when it's televised and the TV slogan that resonated most with bettors was Sky Bets "It matter more when there's money on it".
But having created the events for in play betting and a host of markets, sportsbooks now realise they have to do more to engage with customers in order to get them to bet on their platforms. Streaming and graphics all play a part but they now recognise that content, particularly in a live event, stimulates turnover and that's what Bettorlogic have been providing for a number of years. Bettors want a reason to have a bet, and our Livelogic product does just that.
Whether it's tennis, football or American sports such as NFL, we look at the match situation and tell bettors what it means. 40 minutes gone and Hull are drawing with Man City.
It tells bettors that Hull have lost five of their last seven home matches from such positions, Man City, in similar circumstances have scored next in seven of their last 10 away to mid-table teams.
These prompts appear every five minutes or whenever a goal is scored and in tennis after every game. They've been devised so that if Man City were leading 4-0 it wouldn't just say they've won every match when in a similar position but would look for the likelihood of another goal and which team might score.
By creating environments where such information is displayed across a range of matches, it's very easy and compelling for bettors looking for a reason to get involved in a variety of games. And this type of activity lends itself to mobile where much of the in-play betting takes place. One of our clients, Bwin have an app designed specifically for in-play Bwin trends. It's very simple concept. The home page is live matches, click on one, access one of our reasons to bet and place the bet.
Our app takes it a stage further because it enables users to set up alerts, so I might be only interested in certain leagues or particular match situations and specific markets. Thus I can set it up so that whenever there is a goal in the first half of a Premier League game or other leagues that I'm interested in, and there is a strong indication for Over Goals, it will alert me. It has other functionality all designed to create reasons to bet in an instant.
Furthermore we know in advance which match situations are likely to be the most interesting from a betting perspective. That's useful because it means our clients can set up emails, SMS or tweets ahead of a game for instant publication as and when those match situations occur. For example, if it's goalless in the Man Utd v Everton match with 15 minutes to go, we'd know that there's been a goal in four of Man Utd's last five such home games or if Everton were leading by a goal with 10 minutes remaining they've still drawn three of their last six such games against top-half teams that will prompt bets especially when delivered to customers who have a propensity for betting on live Premier League games, or betting on Man Utd, Everton or goals markets.
And knowing what your customer does is a key component for the future of sports betting. This is an industry that knows more about its customers than any other, after all in how many industries do customers transact 5,10,20, 100 times a week and yet it is remarkable how little sportsbooks use this data to the degree that they could.
I've got 10 plus accounts in the UK and the only communications I receive tend to be special offers for sports or events I never bet on, why aren't sportsbooks engaging me with something I'd be interested in. Why don't they know that I bet in play when a goal has been scored in the first half and offer me inducements me to bet in such situations.
At Bettorlogic, we're now analysing customer betting history to give sportsbooks that insight.
The data we import into the database can be as simple as
A customer identifier which is just an assigned number to protect anonymity
The sport
The event and its start time
The Market
The odds and if available odds when the event is created and starts.
The type of bet, single, multiple etc
The stake
The time of the bet
Did the bet win or lose
What we've found looking at this data is that by and large bettors are creatures of habit, they tend to stick to the same sports, the same events in these sports, types of bet and broadly speaking react the same depending on how well or badly they are doing.
With Bet propensity we know what type of bet prompt someone is likely to be interested in, for example, most of player A's tennis betting is when the deciding set starts or it might be when there's been a break in serve. Or a football bettor who likes to bet in play if the match is all square after 30 minutes.
But although this means a sportsbook can deliver content that they know will be of specific interest to an individual, there is much more we know about a bettors behaviour and this has a value when it comes to retaining or reactivating customers.
For example the time when they bet gives a clear definition of their propensity for in play or pre event betting. It tells us whether they are looking for short or long plays with their bets, do they load up their bets for the weekend or bet just before the off.
We look at how often someone may bet pre-event and then follow up with an in-play wager;
If they're a multiple bettor do they hedge a potential win or reload when part of the bet is a loss.
How they react when on a losing run and equally when on a winning one and whether they follow winning or losing bets with repeat bets.
How affected may they be by price movements, are they ahead of the market particularly in horse racing or do they follow the market when prices contract or perhaps just aren't price conscious.
Are they more or less inclined to chase losses or look to win certain amounts with a multiple. How often do they come close to landing a multiple.
Whilst this analysis is useful in its own right, what can Sportsbooks do with it?
Firstly we put bettors into profile groups and typically that is based on the sport and markets they are interested in, and the level of their staking.
These groups are useful because they can be marketed with specific messages and that can be enhanced offers, free bets or odds available only to that group.
Also using the aggregated data of a group, we can identify based on an individual's success or failure rate whether you may be in danger of losing a customer or equally when someone may be receptive to a different product or additional bets because they are on a good run. I've had a good Saturday afternoon on English football will I be looking for something in the evening.
If a sportsbook is considering a promotion, bet propensity will give you a good idea of the likely take-up and therefore what the effect might be on the bottom line.
You can reactivate lapsed bettors with offers you know will interest them or remind them of previous success. You backed Rory McIlroy to win the British Open, we offering you a best price for him in this weekend's tournament.
Or educate customers and get them to bet responsibly by identifying what they are good at.
You can rank customers and affiliates so you know which are your valued relationships.
Know which products are popular in certain groups. Those, for example, who stake small but want to win big which markets attract them?
Help with your risk management by identifying when bettors behave out of character either with their staking, or betting on unusual match situations or betting ahead of the market suggesting they know something traders don't. I may be very successful in one sport and pretty useless in an another, rather than close my account as a UK bookmaker is inclined to do, restrict my stake where I'm successful, allow me what I want in the other.
These are just some of the ways the data can be used.
And by creating profile groups, we create betting communities. 20 years ago that's what betting shops were, many a misspent youth such as mine was in a betting shop, sharing opinions with regulars, celebrating wins, commiserating losses more of the latter in my case. Much of that betting experience has been lost online and before I'm accused of living in the past, it is worth remembering that bettors do like to communicate with each other, it's not an activity suited to solitude. These profile groups create such communities online so why not let like-minded bettors communicate with each other. If nothing else it will generate loyalty to your brand.
And ultimately by knowing your customers, you can customise home pages for online and mobile, so that it becomes a much more personal and responsive experience.
After all why shouldn't I have home page or mobile display that is personal to me and reflects my betting interests.
One that welcomes me and with an offer exclusive to me.
Informs me of bets I've made and when they're happening.
Suggests bets because it knows what I like.
Detects that I like to have a multiple so I can win big.
I'm looking for a quick bet so my live centre reflects what I'l be interested in.
These are all current Bettorlogic products.
In addition I want to be in touch with social media and feeds that are pertinent to my betting.
I want the latest relevant news because that could have an effect on my decisions.
And I want to be in touch with profile buddies with whom I'll be sharing my views.
These are just some reflections of what I'm interested in, it would be very different for others but the principle would be the same to populate areas of the home page with what I am interested in.
This does require innovative thinking on the part of the industry and the betting industry doesn't have a history of innovation, Betfair is about the only true innovation in the past 20 years, providing the ability to back or oppose and even then spread firms would argue they were there first.
So in conclusion, my views are that in-play will dominate betting, largely not because it's the best way to bet, but because it suits a generation who want instant gratification. Mobile and tablet will continue to take the lion's share and it is interesting how smartphones now are bridging the gap in size between mobile and tablet. But mobile needs to have an interface that reflects the user interests which is why we believe bet personalisation and knowing your customer at a macro and micro level will pay dividends.
I've been impressed by the progress made by our African clients and in many respects they are well placed to create the betting experience of the future because their platforms afford them the flexibility to do so.